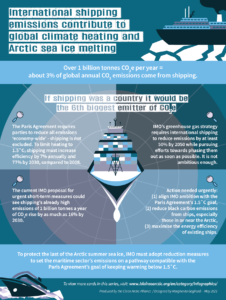 If shipping was a country it would be the 6th biggest emitter of CO2.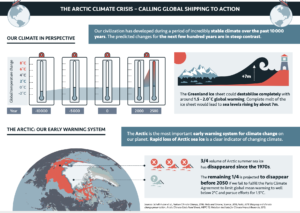 Our civilization has developed during a period of incredibly stable climate over the past 10000 years. The predicted changes for the next few hundred years are in steep contrast. The Arctic is the most important early warning system for climate change on our planet. Rapid loss of Arctic sea ice is a clear indicator of changing climate.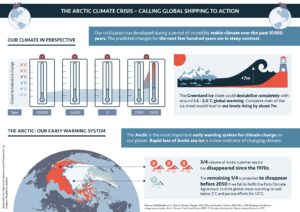 The Clean Arctic Alliance is calling on the global shipping industry to adopt a ban on HFO use and carriage as fuel by ships in the Arctic as a first urgent and indispensable step towards reducing warming and stopping the loss of Arctic sea ice.