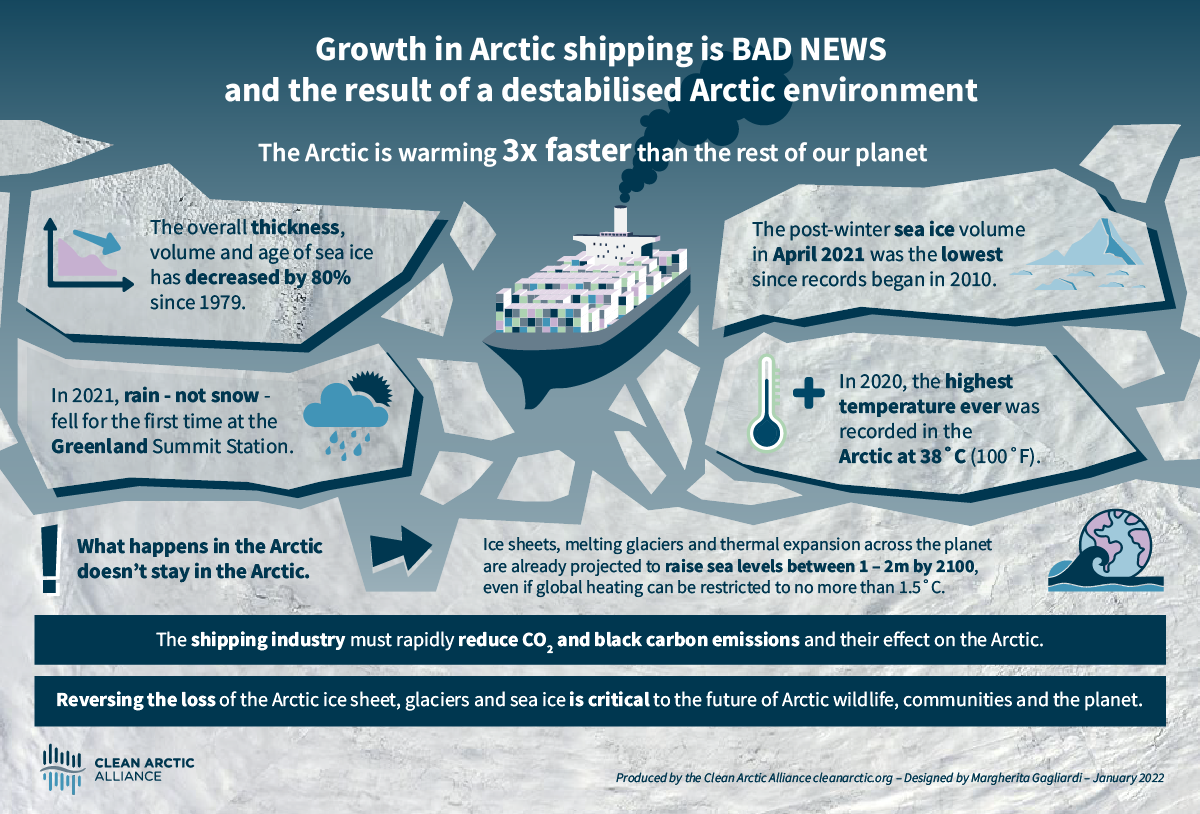 The Arctic is warming 3 times faster than the rest of our planet.
The shipping industry must rapidly reduce CO2 and black carbon emissions and their effect on the Arctic.
Reversing the loss of the Arctic ice sheet, glaciers and sea ice is critical to the future of Arctic wildlife, communities and the planet.
Infographic: Growth in Arctic shipping is Bad News and the result of a destabilised Arctic Environment