Greenhouse gases in the Arctic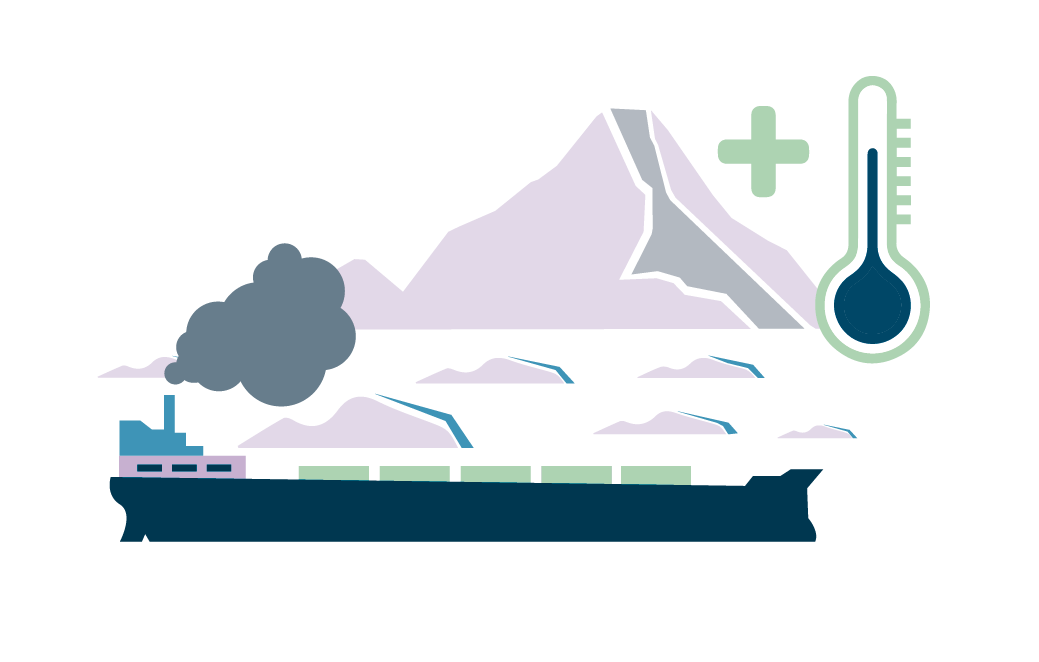 International shipping emissions contribute to global climate heating and Arctic sea ice melting. Each year, ships emit over one billion tonnes of carbon dioxide, about 3% of the global annual CO2 emissions. If shipping was a country it would be the sixth biggest emitter of CO2e. The Paris Agreement requires parties to reduce all emissions 'economy-wide' – and shipping is not excluded. To limit heating to 1.5oC, shipping must increase efficiency by 7% annually and 77% by 2030, compared to 2008. 
The International Maritime Organization (IMO) is due to adopt a proposal for urgent short-term measures which could see shipping's already high emissions of one billion tonnes a year of CO2e rise by as much as 16% by 2030. The IMO's greenhouse gas strategy requires international shipping to reduce emissions by at least 50% by 2050 while pursuing efforts towards phasing them out as soon as possible. It is not ambitious enough. Action is needed urgently to:
Align IMO ambition with the Paris Agreement's 1.5

o

C goal, 

Reduce black carbon emissions from ships, especially those in or near the Arctic, 

Maximise the energy efficiency of existing ships. 
To protect the last of the Arctic summer sea ice, the IMO must adopt reduction measures to set the maritime sector's emissions on a pathway compatible with the Paris Agreement's goal of keeping warming below 1.5oC. Full decarbonisation is needed by 2035. 
Infographics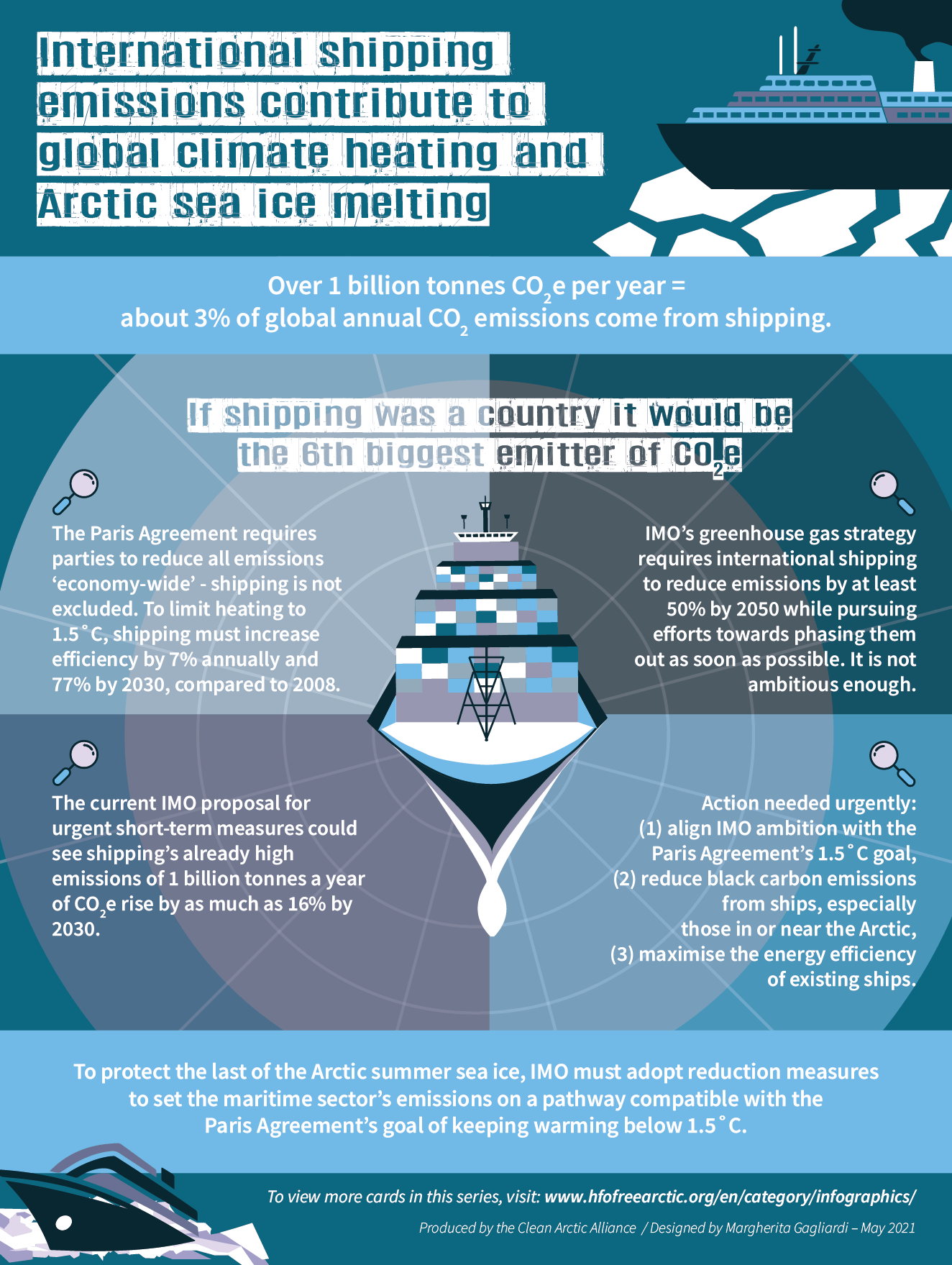 If shipping was a country it would be the 6th biggest emitter of CO2.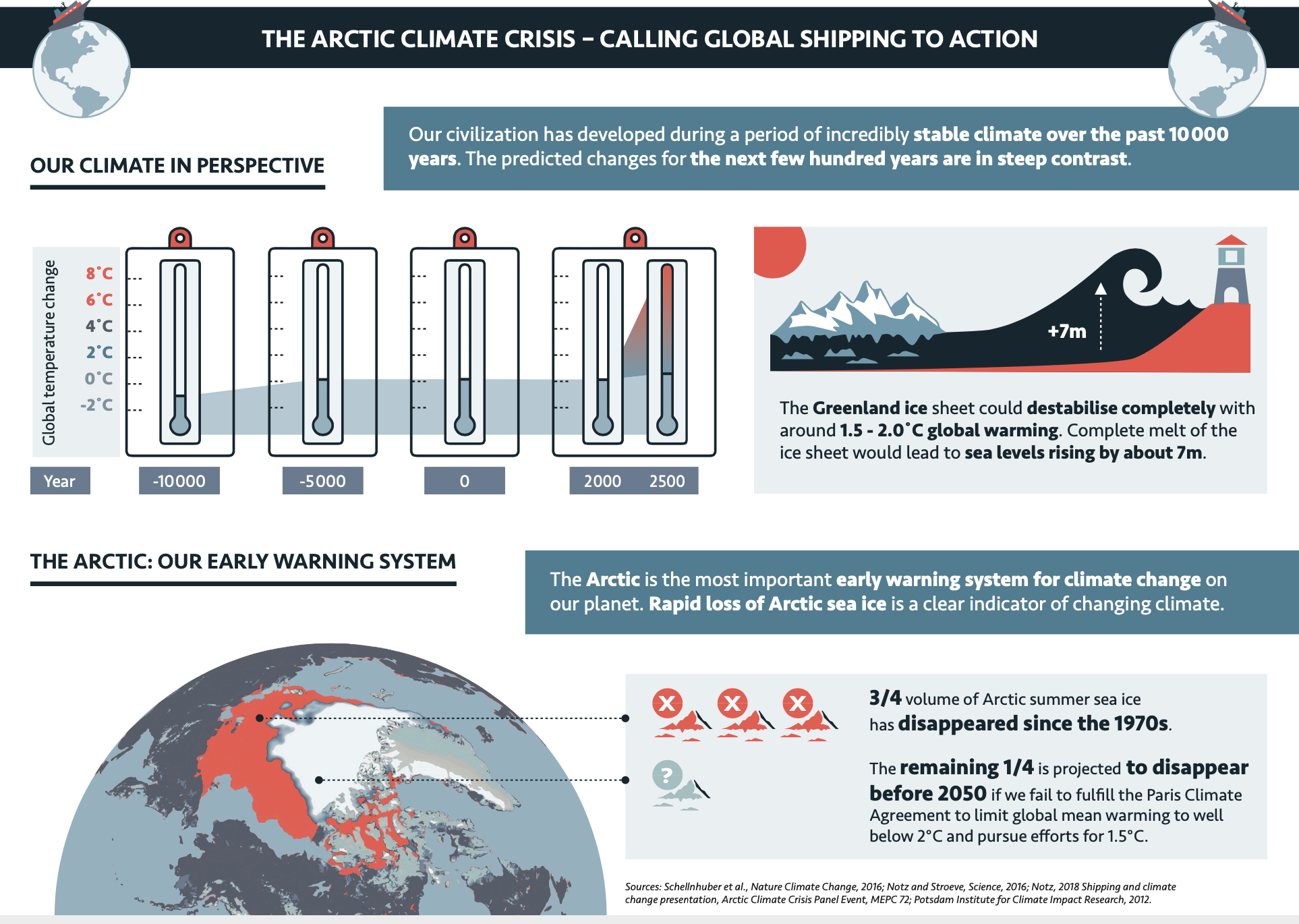 Our civilization has developed during a period of incredibly stable climate over the past 10000 years. The predicted changes for...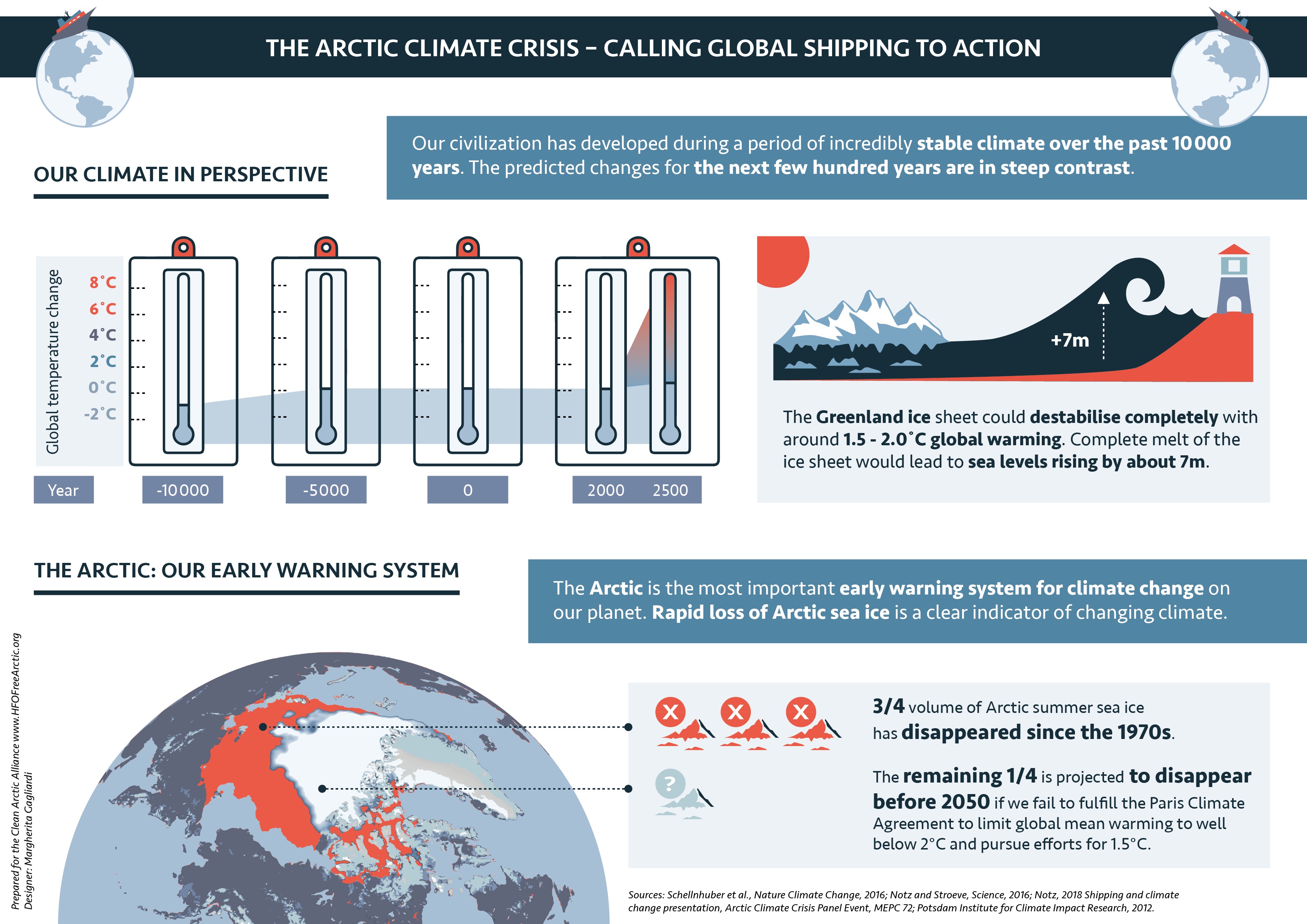 The Clean Arctic Alliance is calling on the global shipping industry to adopt a ban on HFO use and carriage...