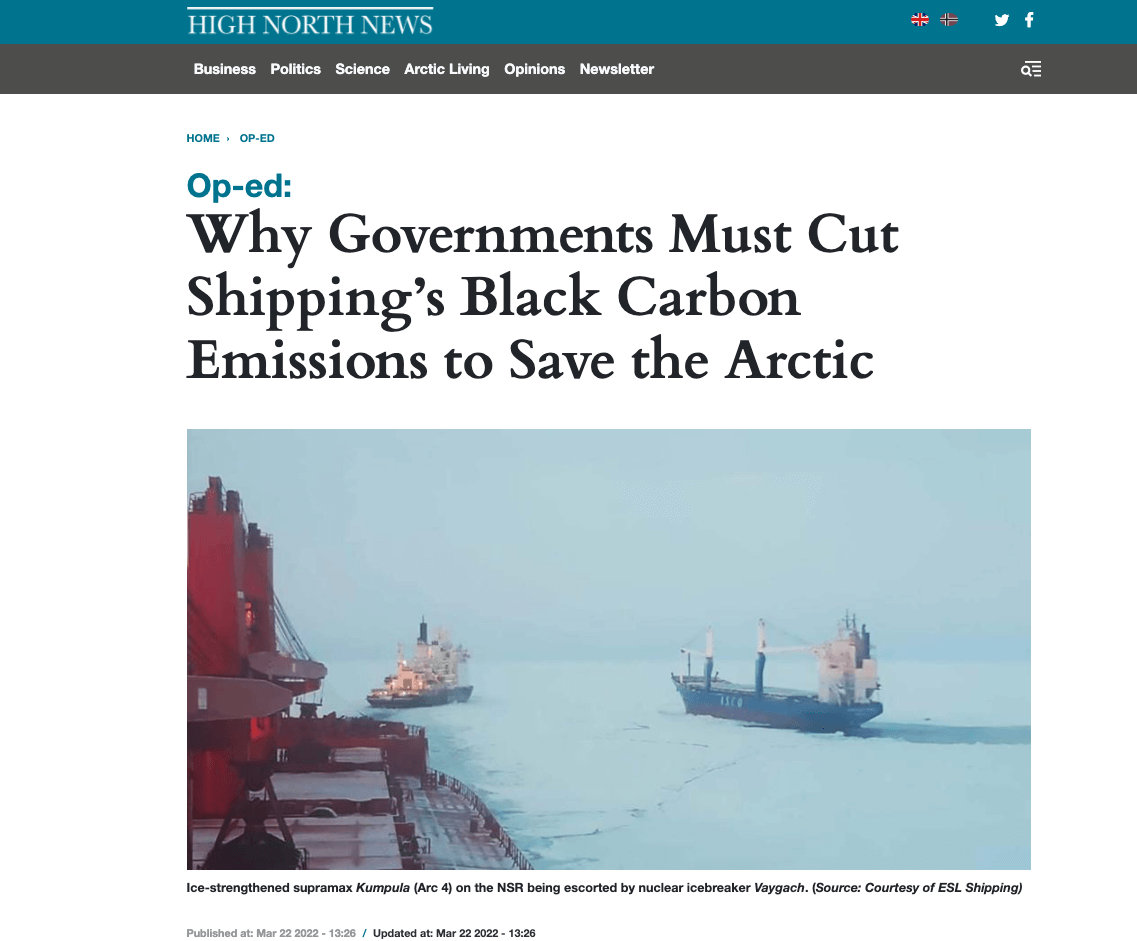 By Dr Sian Prior, Lead Advisor to the Clean Arctic Alliance. 
On February 28th, following both the publication of the stark Impacts, Adaptation and Vulnerability report by the Intergovernmental Panel on Climate Change (IPCC), and the Russian invasion of Ukraine, UN Secretary General António Guterres wrote:

"As current events make all too clear, our reliance on fossil fuels makes the global economy and our energy security vulnerable to geopolitical crises. Instead of slowing down decarbonization, now is the time to accelerate the transition to a renewable energy future".

As the final two sentences of the IPCC report states: "The scientific evidence is unequivocal: climate change is a threat to human well-being and the health of the planet. Any further delay in concerted global action will miss a brief and rapidly closing window to secure a liveable future".

It couldn't be clearer: member countries of the UN's International Maritime Organization (IMO) must take responsibility for ensuring that shipping steps up to this demand for action. Next month's meeting of the IMO (PPR9) provides such an opportunity – during this meeting, IMO member states must agree to dramatically reduce ship-source black carbon emissions this decade.
This article is also published on cleanarctic.org: Why Governments Must Cut Shipping's Black Carbon Emissions to Save the Arctic