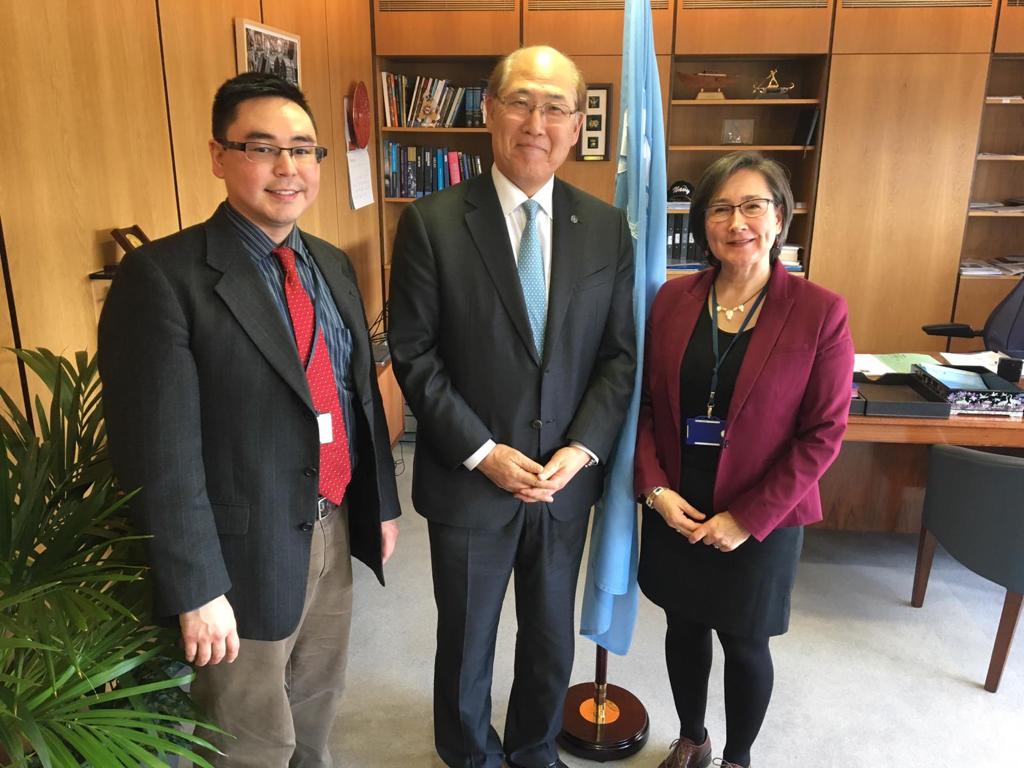 It is with profound sadness that we remember and celebrate the life of Verner Wilson III. Verner passed away unexpectedly, aged 36, on Thursday 23rd March, in his home town of Dillingham, Alaska. 
Verner was the Friends of the Earth's representative for the Clean Arctic Alliance from the early days of our HFO Free Arctic campaign, and he was present as a Friends of the Earth delegate at many meetings at the International Maritime Organization (IMO) in London. 
A passionate advocate,  Verner had a huge impact both in terms of the delivery of the Clean Arctic Alliance's campaigns addressing the impact of shipping activities on the Arctic, and also on individuals that make up the Clean Arctic Alliance. Verner ensured that Indigenous perspectives were central to the work and to the policies being advocated by the Clean Arctic Alliance, and he regularly contributed to the activities and work. 
Verner brought not only his passion to our efforts, but also the commitment from within the Bristol Bay Indigenous communities to support the work of the Clean Arctic Alliance. 
He will be fondly remembered, in a sealskin waistcoat and tie, as part of the first ever Arctic Indigenous delegation to meet with the IMO Secretary General at the IMO and supporting the Clean Arctic Alliance during many IMO meetings and events such as the 2022 Arctic Circle Assembly in Reykjavik. 
A book of remembrance to celebrate Verner's life, the impact he had on people around him and on the work at the IMO to secure urgently needed protection for the Arctic will be available to sign during forthcoming IMO meetings. The book will be at the Friends of the Earth International desk in the IMO Plenary room during the 10th session of the Pollution Prevention & Response sub-committee from 24th – 28th April (2023) and the 80th session of the Marine Environmental Protection Committee (3 – 7 July 2023). After which it will be sent to his parents and family in Dillingham. 
Verner – you are still with us in spirit and leave with us your passion so that we can deliver your vision for the Arctic.
The Clean Arctic Alliance team
See also: Honoring the Legacy of Verner Wilson III (Friends of the Earth)
KDLG Bristol Bay: Verner Stor Wilson III, April 24, 1986 – March 23, 2023