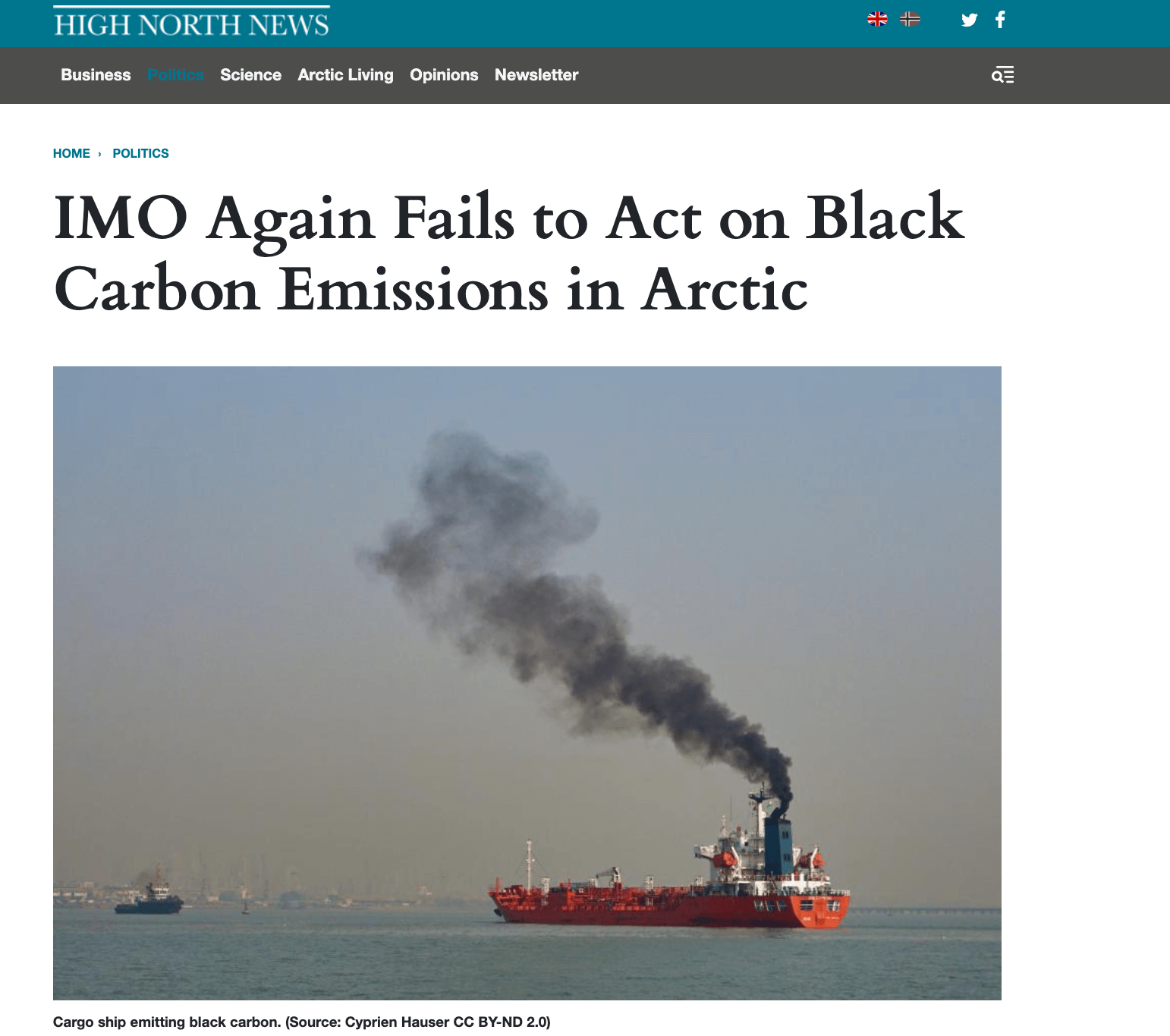 Malte Humpert, High North News, 8 April 2022:
At the end of 2021 the International Maritime Organization (IMO) took first tentative steps to reduce black carbon emissions from shipping in the Arctic. Black carbon emissions in the Arctic region significantly reduce the reflectivity of sea ice thereby amplifying the melting of ice and resulting in increased warming.

Environmental advocates had hoped the IMO would follow up last year's non-binding resolution with mandatory regulation at this week's meeting of its Sub-Committee on Pollution Prevention and Response (PPR 9). The organization, however, did not put forth any binding agreement or measures aimed at reducing these types of emissions.

"The IMO has this week completely failed to take any significant steps or agree any action which would see significant reductions in black carbon emissions from shipping and its warming impact on the Arctic," said Dr Sian Prior, Lead Advisor to the Clean Arctic Alliance, a coalition of 20 non-profit organizations working to protect the Arctic.
High North News: IMO Again Fails to Act on Black Carbon Emissions in Arctic