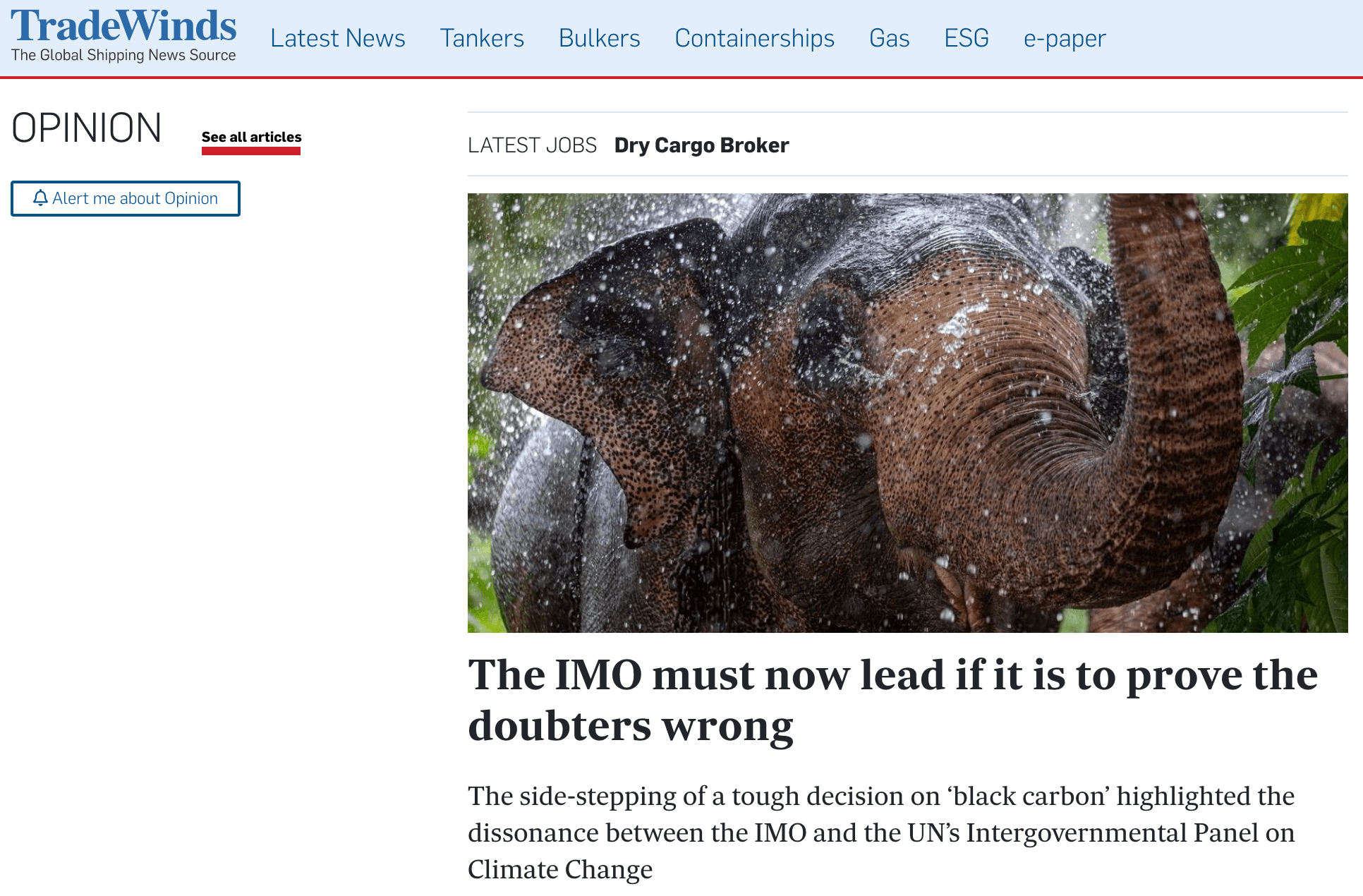 Tradewinds, Terry Macalister, 13 April 2022:
And to highlight the dissonance between the IPCC and the IMO came the latter's side-stepping of a tough decision on the worst kind of "black carbon" being emitted by vessels in the ground zero for climate breakdown: the Arctic.

Just after the IPCC report, the IMO's Sub-Committee on Pollution Prevention and Response introduced "goal-based guidance" on black carbon rather than anything close to an outright ban on the use of heavy fuel oil in the far north.

This led to withering criticism from non-governmental organisations expecting more.

"For too long, the IMO has been out of step with other UN agencies on climate change and is in effect acting as a rogue element within the UN system … The IMO must face up to its responsibilities, putting its priorities in line with the UN on climate change, and use the collective political power and technological know-how of the shipping industry to … drastically limit shipping's contribution to the global climate crisis," said Dr Sian Prior, lead advisor to the Clean Arctic Alliance.

She pointed out that over the past five years black carbon emissions in the Arctic have more than doubled. Discussions on the subject have been going on for more than a decade.
Tradewinds: The IMO must now lead if it is to prove the doubters wrong